The Abel Symposium


 Main Page


 Further information


 The Abel Symposium 2023


 The Abel Symposium 2022


 The Abel Symposium 2020


 The Abel Symposium 2019


 The Abel Symposium 2018


 The Abel Symposium 2017


 The Abel Symposium 2016


 The Abel Symposium 2015


 The Abel Symposium 2014


 The Abel Symposium 2013


 The Abel Symposium 2012


 The Abel Symposium 2011


 The Abel Symposium 2010


 The Abel Symposium 2009


 The Abel Symposium 2008


 The Abel Symposium 2007


 The Abel Symposium 2006


 The Abel Symposium 2005


 The Abel Symposium 2004

The Abel Prize


 Home page

Springer Series


 Proceedings

Email
nmf (at) matematikkforeningen.no
Operator Algebras - Photos
Photo credits: Samfoto/Svein Erik Dahl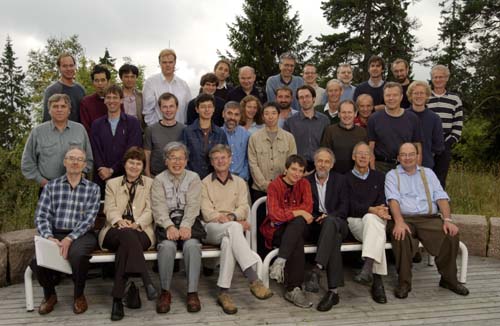 (click the picture for high-resolution)

First row from left: George Elliott, Dorte Olesen, Masamichi Takesaki, Joachim Cuntz, Matilde Marcolli, Alain Connes, Erling Størmer, Ola Bratteli.

Second row from left: Trond Digernes, Ken Dykema, Sergey Neshveyev, Nadia Larsen, Thierry Giordano, Heidi Dahl, Takeshi Katsura, Mikael Rørdam, Søren Eilers, Erik Alfsen, David Evans, Magnus Landstad, Christian Skau, John Rognes

Last row from left: Anders Hansen, Akitaka Kishimoto, Yosimichi Ueda, Sindre Duedahl, Dimitri Shlyakhtenko, Kjetil Røysland, Stanisław Lech Woronowicz, Georges Skandalis, Toke Meier Carlsen, Eberhard Kirchberg, Erik Bedos, Ragnar Winter, Ryszard Nest.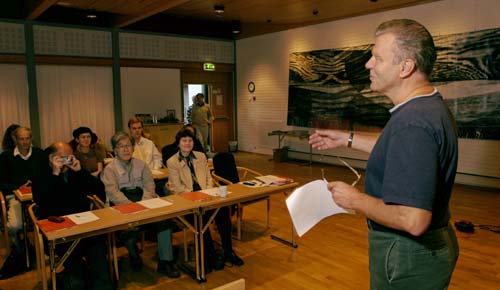 Christian Skau opens the proceedings

Professor John Rognes, The Norwegian Mathematical Society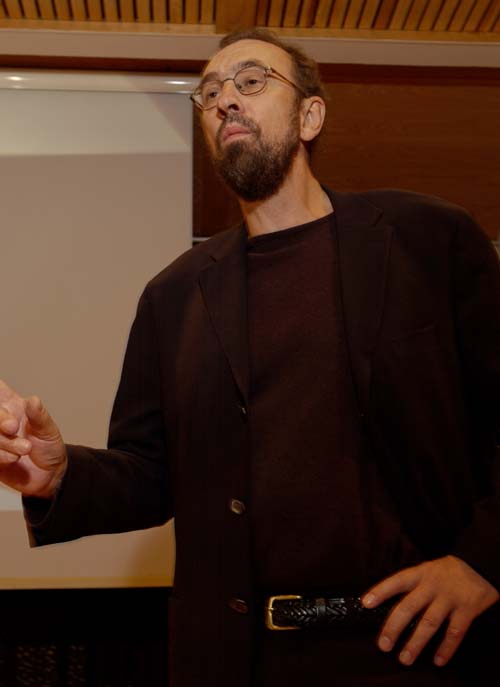 Professor Ragnar Winther, Chairman of the Board of The Niels Henrik Abel Memorial Fund.

Ragnar Winther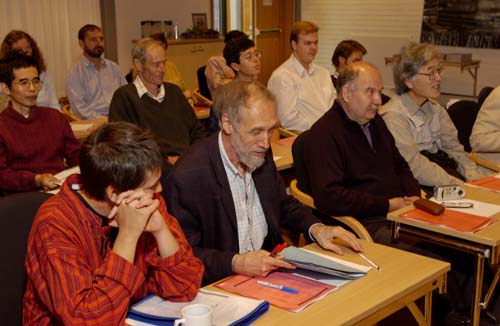 Front row from left: Matilde Marcoli, Alain Connes, Stanisław Lech Woronowicz, Masamichi Takesaki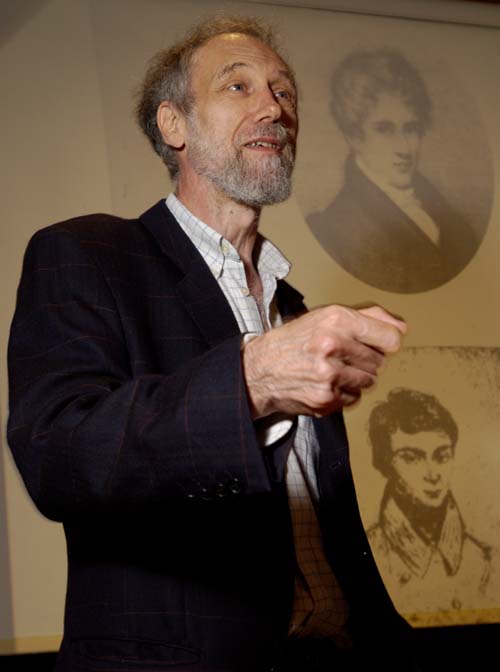 Alain Connes with predecessors Niels Henrik Abel and Evariste Galois